MONICA L. MARTINEZ LEADERSHIP SCHOLARSHIP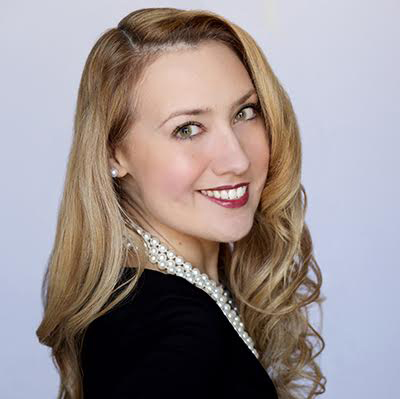 Monica L. Martinez joined Comerica Bank in 2006 and throughout her career, she served as a compassionate advocate and voice for the underserved families, neighborhoods, entrepreneurs, business owners and communities that Comerica serves.  As Senior Vice President of National Community Affairs, Monica impacted all aspects of the bank's involvement in Hispanic Business development nationally.  Prior to joining Comerica Bank, Monica worked for Ford Motor Company where she served as Grassroots and Political Communications Manager, holding various positions on the corporate staff during her 10-year tenure.
Monica's community service and leadership were recognized by being named one of the Top 10 Latina Women of Influence, one of the 100 most influential Hispanics in the U.S., among many other honors.
Monica L. Martinez was a longtime member of the Metro Detroit chapter of MANA. She was instrumental in providing funding for scholarships and for the Hermanitas, a MANA program that mentors and guides young Latinas in their pursuit of higher education. To honor Monica's legacy, MANA de Metro Detroit has established this Leadership Scholarship.
AWARD:
Scholarships of $2,000 each will be awarded for costs relating to educational expenses only (i.e. tuition, books, supplies, etc.);
Scholarship checks will be made payable to the recipient and university, community college, vocational school or leadership program;
Scholarships awards must be used during the 2023-2024 academic year;
Prior recipients may reapply annually;
Awards will depend on the availability of funds and demonstrated student financial need, academic achievement, and community involvement.
ELIGIBILITY:
Hispanic/Latina Women seeking an undergraduate or degree in one of these areas: (1) Management/Administration in business, education, human resources, health and related fields; (2) Leadership and Organizational Development; (3) Communication or Public Relations; (4) Community Organizing; (5) Public Policy or Political Science;
Detroit/Metro Detroit Resident;
Currently fulfilling high school graduation requirements or GED equivalent; or any student who has formally been admitted to, or is currently attending, a university, community college, or a leadership development program;
Eligible applicants may also include MANA de Metro Detroit members, relative of members, and participants in the "Hermanitas" Program.
REQUIREMENTS:
Each Application MUST be filled out completely and returned electronically by April 17, 2023. Incomplete or late applications will not be considered. Applicant must be in the fields described under Eligibility to apply for this scholarship.
The following documents must be attached to your application:
Current academic transcripts and/or GED scores
Letter of acceptance from school or proof of registration
Letters of recommendation from two educators or community representatives
One to two page bio talking about your past experiences and future plans as it relates to your leadership goals and community involvement;
A copy of the Free Application of Federal Financial Student Aid for 2023-2024
OR
A copy of last federal tax return or proof of total household income for 2022.
SPECIAL NOTE:
Scholarship awardees will automatically become MANA members for the scholarship year. Recipients can use MANA as a reference on their resumes of  professional organization participation.  Recipients must also be willing to provide five (5) hours of volunteer work at any non-profit organization of their choice for each scholarship year.
DEADLINE:
All information must be received by the MANA Scholarship Committee on or before April 17, 2023. If additional information is needed, please contact Ines de Jesus via e-mail at: idejesus5044@aol.com
NOTIFICATION OF AWARD:
All awardees will be notified via email. Awardees must attend the MANA Celebration to receive their scholarships.  Date and location will be announced at a later date.
NOTE: Members or relatives of members of the Scholarship Review Committee are not eligible for the Monica L. Martinez Leadership Scholarship.
Have any questions? We'd love to hear from you!
ADDRESS
4138 W Vernor Hwy
Detroit, MI 48209